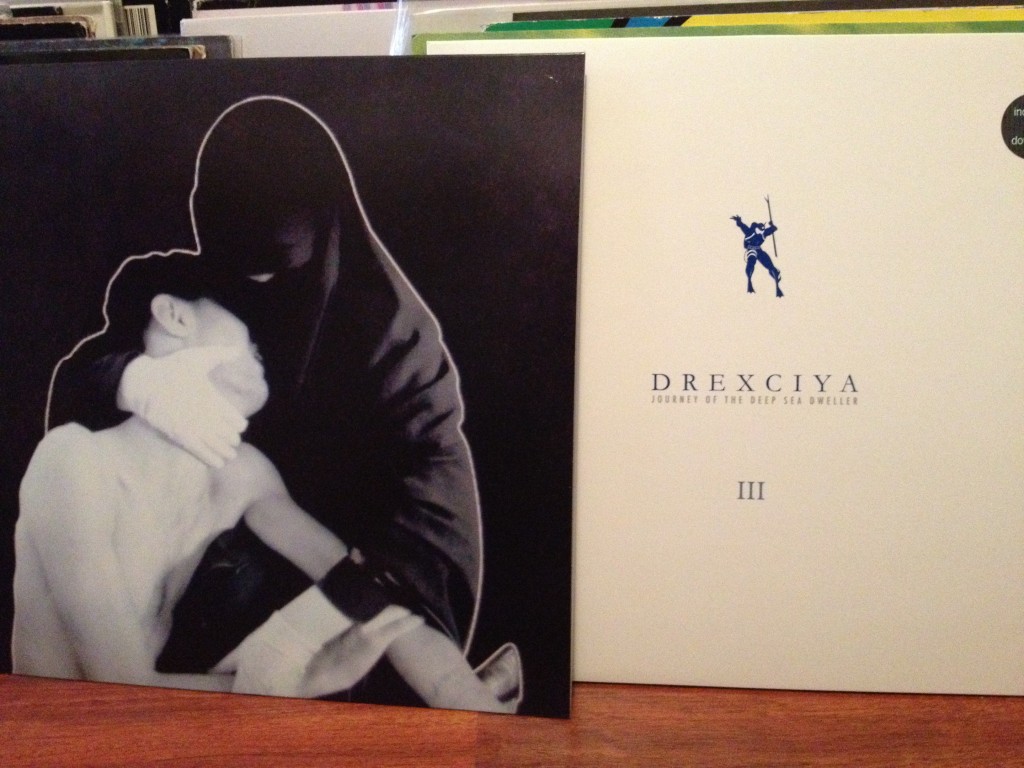 As much as I love digging through the bins at every L.A. record store, I also order a lot of my records online. This is mostly because I like getting physical mail. Also, Amoeba sometimes sends out coupons that are only good for the online shop. These are my most recent purchases, which I picked up yesterday.
The record on the left is (III), the new one from Crystal Castles. I'll probably be playing something off of this at my gigs soon, though I don't know if soon means tonight.
I also picked up Journey of the Deep Sea Dweller III. This is from the Drexciya reissue series released by Clone Classic Cuts. If you're a techno fan, you probably well aware of Drexciya's impact. If you have never heard the name before, here's the Wikipedia entry to get you started, but, really, you should read this blog post. This is good stuff. I still need to get the first two installments of the series.
Reminder: I'm playing at Underground tonight. RSVP on Facebook for free entry before 10 p.m., $5 cover after 10 p.m. The cover is $8 without the RSVP.