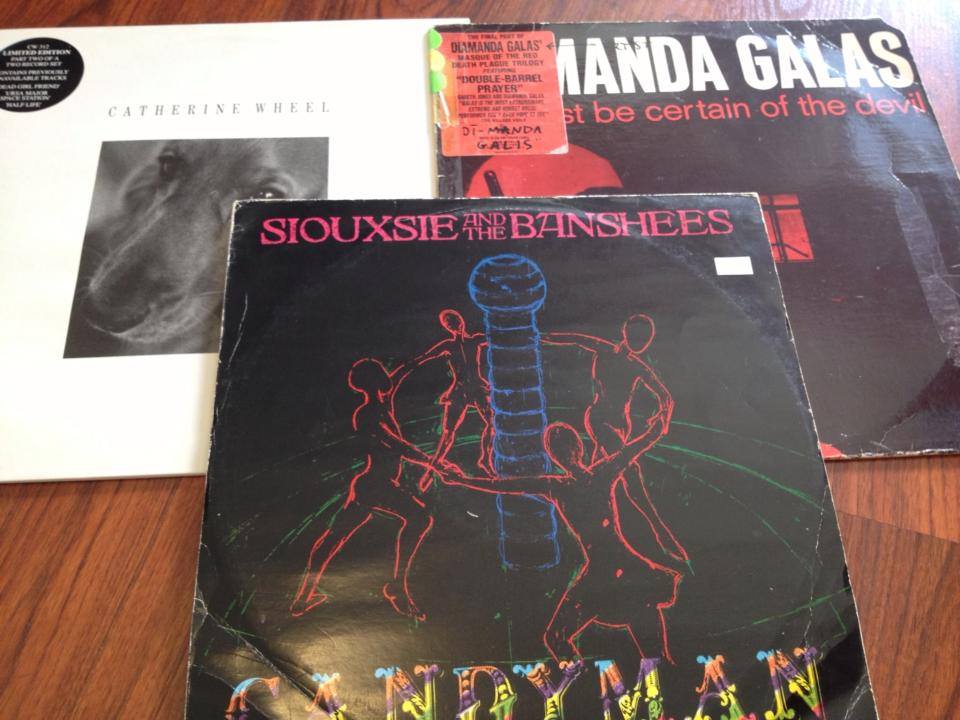 Beat Swap Meet happened again in Chinatown yesterday. Of course, I picked up some new-old records for myself. You can check out those purchases in the above photo. I'm kind of excited to play "I Want to Touch You" by Catherine Wheel on vinyl sometime in the near future.
I also got to play at Beat Swap Meet yesterday. Here's the set list.
XTC– Generals and Majors
The Clash– This Is Radio Clash
Austra and Gina X– Mayan Drums
Echo and the Bunnymen– Heads Will Roll
Siouxsie and the Banshees– Monitor
The Jam– Start!
Fun Boy Three- Lunatics…
Fad Gadget– Back to Nature
I have to gigs coming up this week. On Thursday, you can catch me play at Club Berlin at Alpine Village in Torrance. On Friday, I'll be at Underground at the Grand Star.