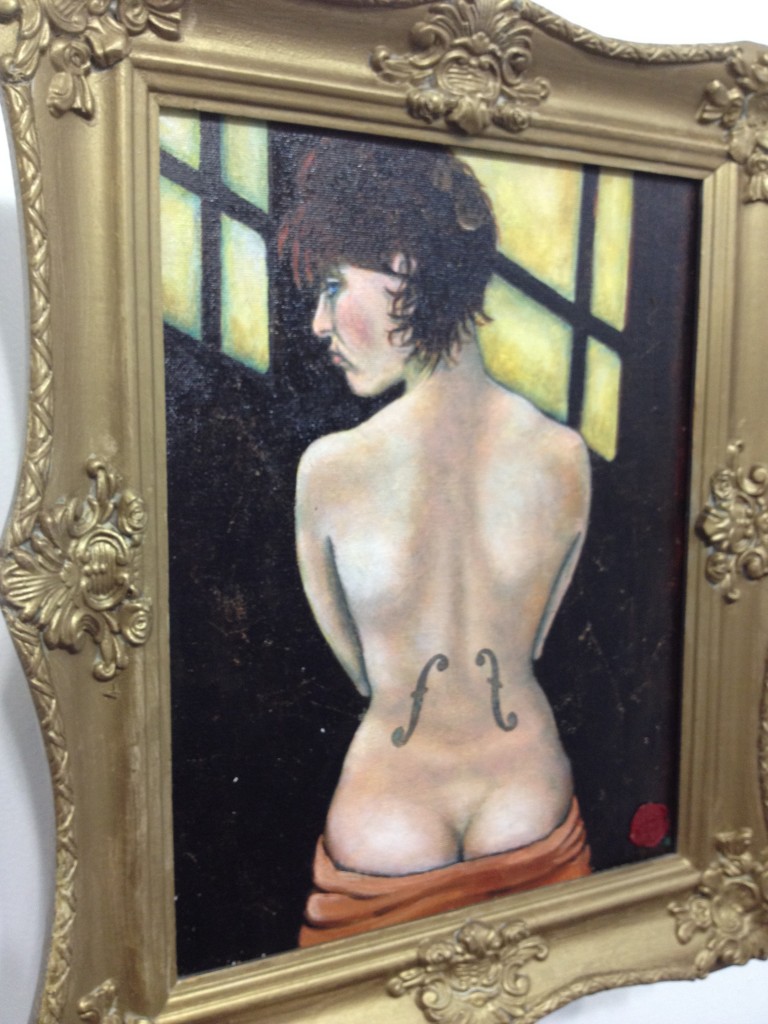 Just got this press release and can think of a few people who will want to know all the details. Amanda Palmer is playing on New Year's Eve at Terminal 5 in New York City. Here's all the pertinent information in bullet point form.
Amanda Palmer & the Grand Theft Orchestra will be playing Prince's landmark album Purple Rain. The whole album.
Palmer and the band will also be playing a set unrelated to Prince's album, including music from Theatre is Evil.
Jherek Bischoff and Simple Pleasure are opening.
There's also a "super secret guest." Let the guessing games begin.
In the press release, Palmer offers this statement about Purple Rain: "The members of the Grand Theft Orchestra (me, Chad, Michael and Jherek) all come from very different musical backgrounds and have wildly different tastes, but there is ONE THING on our venn diagram that overlaps in the 'perfect album' department, and that's PURPLE RAIN. We all grew up worshipping this record. Everybody already knows the songs cold (Jherek used to actually be IN A PRINCE COVER BAND) and we're all going to take turns singing and swapping instruments. The band will, of course, be dressed in our finest Prince-esque finery, covering all aspects of Prince, his facial hair, and his various eras of nudity. We're also encouraging the entire audience to 'come as your favorite era of prince.' I want to run around counting people in ASSLESS CHAPS, and maybe give them door prizes for bravery. New Years Eve is cold."
From Palmer's statement, one can deduce that there will be many Prince-a-likes at the show and, hopefully, some bare bottoms.
Photo: Painting inspired by "The Living Room" by Cynthia Von Buhler. Taken at PoptART for Amanda Palmer's L.A. Kickstarter event. Read my story about it on L.A. Weekly's arts blog.