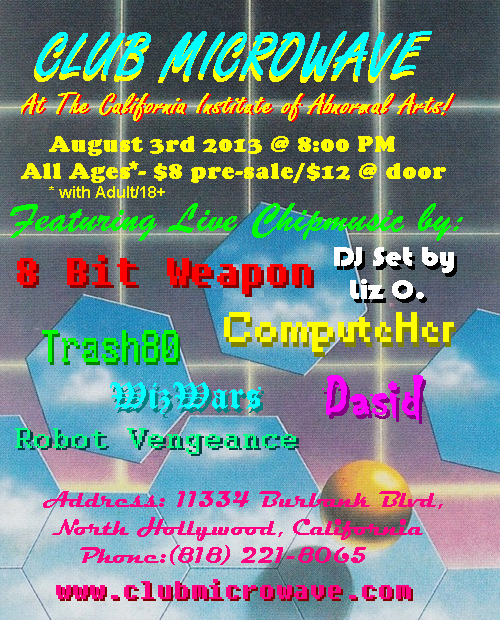 Saturday night, I'll be playing at Club Microwave, which is held at CIA in North Hollywood. This gig is particularly cool for a few reasons.
1. I'm playing all vinyl, all synthpop. The musicians on the bill are playing chip tunes.
2. It's all ages. (Be aware that those under 18 need to be accompanied by an adult.)
3. It's in the Valley. I don't think I've had a gig in the Valley before this, which is weird considering that I grew up there.
Anyhow, I hope you'll attend. If you want a Facebook reminder, check out the invite.